Neurofeedback Certification
Module 1 (4hrs)
Chapter I

Perspectives in Neurofeedback
History And Development Of EEG Biofeedback
Some Assumptions Underlying the Field
Barry Sterman & Joel Lubar (Margaret Ayers): The Neuropsychological Arousal Model
Joe Kamiya & Tom Budzynski: A Psychological Model
Robert Thatcher & Jay Gunkleman: qEEG Medical Perspective
Siegfried and Susan Othmer: Regulatory Systems model
Elmer Green, Gene Peniston, & Nancy White: The Alpha-Theta Model
Les Femi & Adam Crane: The Profound Attention Model
Valdeen Brown: A Non-linear Dynamical Systems Approach
Anna Wise: The High Performance Mind
Tom & Collura & Robert Thatcher: Z-Score Training
Len Ochs: LENS
Nick Dogris: Neurofield
Chapter II

Learning Theory
Learning Theory and EEG Training

Operant Conditioning
Reinforcement
Establishing Operations
Shaping
Extinction
Variable Ratio Reinforcement Schedule
Ratio Strain
Dichotomous Reinforcement
Proportional Reinforcement
Tones

Optimal Conditioning
Classical Conditioning

Neutral Stimulus
Reflexive Response
Subcortical System
Amygdalic Network
Systematic Desensitization
Post Reward Synchronization

Length of Training
Assumptions Underlying Neurofeedback

Take Module Test
Module 2 (4hrs)
Chapter III

Basic Neuroanatomy
Introduction
Basic Anatomical Features

Cerebrum (beta)
Limbic System (theta)
The Striatum or Basal Ganglia
Brain Stem and Cerebellum (delta)
Thalamus (alpha)
Somatosensory Cortex (SMR)

Getting More Specific

Neuron
Synapse
Neurotransmitter Systems
Neurotransmitter EEG Connection
Neurotransmitter Systems and EEG Correlates
Cortical Systems: Pyramidal Cells, Cell Columns, and Layers
Fiber Systems
Brodmann's Areas: Connecting The Dots
Projection Tracts
Thalamic Projection System
Thalamic Gating

Take Module Test #1
Chapter IV

Neurophysiological Sources of EEG
Electrophysiology-Neocortical Dynamics

Oscillators and Wavefronts

Excitatory Postsynaptic Membrane
Inhibitory Postsynaptic Potential
Standing Wavefronts

Slow Cortical Potentials
Amplitude & Magnitude
Global, Regional, & Local Activity

Resonant Loops

Local Resonances
Regional Resonances
Global Resonances

Standing Waves

Nonlinear Dynamics and EEG

A Contained Maelstrom
Hypercoupling, Hypocoupling, and Coherence

Evoked Potentials

Take Module Test #2
Module 3 (8hrs)
Chapter V

Instrumentation
Concepts and Terms in Electronics
Basic Electronics Theory

Voltage
Amperage
Resistance
Power
Current
Impedance
Capacitance
Phase
Ohms Law

How Your Equipment Works

Amplifiers

Waveforms
Frequency Ranges
Filters

Filter Theory
Differences in Equipment

Number of Leads
Type and Number of Filters
Viewing Raw EEG
Dichotomous & Continuous Feedback
Graphics
Display
Session Averaging
Voltage

Peak to Peak
RMS (root mean square)

Buying Equipment

Service is #1
Manufacturer's Theoretical Perspective With Respect to EEG
Practice on Yourself
The "Which Computer is Right" game
Chapter VI

Montages & Hooking Up
Reference Areas
10-20 System
Monopolar Montage vs. Bipolar Montage

Ground
Ear Lobes

Linked Ears
Single Ear

Mastoid

Other Montages

Bipolar Montage or Serial Montage

Spectral Analysis & Classic Neurofeedback Spectral Analysis

Take Module Test #1
Chapter VII

Artifacts
Artifacts

Poor connections

Clean Scalp
Hair Out of Way
Sufficient Paste
Proper Grounding

Eye Blinks
Eye Movement
Heat From Scalp
Gum Chewing
Gritting the Teeth
Holding Tongue at Roof of Mouth
Swallowing
Physical Movement
Heart Beat
Scalp Tension
Electrostatic Interference

Electrical Sources of Artifact

60-Cycle Hum
Electrostatic Interference
Don't Panic

Eyes Closed vs. Eyes Open EEG

Medication Effects
Diurnal Influences
Developmental Differences Due to Age
Chapter VIII

Signal Processing
Overview and Commonly Encountered Wave Types

Rhythmic Delta
Non-Rhythmic Delta
Rhythmic Theta
Non-rhythmic Theta
Alpha
Beta
Spikes & Sharp Waves

Other Wave Forms

Kappa
Lambda
Mu
Gamma & Sheer Rhythms
Sleep Spindles etc
Slow Cortical Potentials

Source Localization Methods

Laplacian & Weighted Averages
LORETA
Aseptic Techniques

Take Module Test #2
Module 4 (2hrs)
Chapter IX

Research Evidence for Neurofeedback
Template for Developing Guidelines for the Evaluation
Research Support for Neurofeedback
Key Studies

ADHD
Seizure Disorder
Migraine
Depression
Anxiety Studies
Autism
Peak Performance

Take Module Test
Module 5 (2hrs)
Chapter X

Psychopharmacology
Psychopharmacology and EEG
Drug Classifications

Sedative-Hypnotics

Benzodiazapines
Alcohol

Behavioral Stimulants and Convulsants

Amphetamines
MAO's
Tricyclics
SSRI's
Caffeine
Cocaine
Wellbutrin

Antipsychotic Agents
Narcotic Analgesics

Opiates
Marijuana

Psychedelics and Hallucinogens

QEEG Based Prescription
Dangers of Commonly Used Medications For ADHD
Sleeping Pills
Dealing With Street Drugs
Sugar and EEG

Take Module Test
Module 6 (12hrs)
Chapter XI

Intake, Evaluation, and Treatment Planning
Getting Started

Intake
Initial Interview
History
Forms

Testing
Relating History and Meds
Initial Assessment Without qEEG

Intro
T.O.V.A.
Results
Raw Data

Taking Baselines
Hemispheric Dominance and EEG
Monopolar Analysis: The MiniQ
Challenges and Effectiveness
Ratios and Trends as Indicators
Examples
Chapter XII

QEEG Brain Maps
Utilization and Validity

Absolute Power
Relative Power
Asymmetry
Coherence
One Hertz Bins

Evaluation of qEEG and Reading Topographical Displays

Sequence of Evaluation
Tables and Statistics
Other Measures and Interpretation

A Brain Map Example
Further Learning
Ongoing Assessment
Evaluating Progress

When to Evaluate Progress
Keeping Records
Plasticity

Take Module Test
Module 7 (12hrs)
Chapter XIII

Disorders and Protocols Part I
Protocol Evolution
Treatment Planning

Priorities and Perspective
Writing the Plan
A Note on Insurance Companies

Protocol Determination

Arousal Model and the Three Systems
Alternative Approaches

Seizure and EEG

Introduction
Generalized Seizures
Partial Seizures

LD & ADD/ADHD
TMJ, Headaches, & Chronic Pain

TMJ
Tension Headaches
Migraine Headaches
RSD

Depression

Profile
Linking Depression and Anxiety
Heredity and Physiology
Depression in the EEG

TBI, Stroke, Coma & Dementia

Traumatic Brain Injury
Strokes and Dementia

Parkinson's Disease
Tourette Syndrome
Schizophrenia

Take Module Test #1
Chapter XIV

Disorders and Protocols Part II
Anxiety, OCD, PTSD

Anxiety
Obsessive Compulsive Disorder
Post Traumatic Stress Disorder

Fibromyalgia &amp Chronic Fatigue

Introduction
Fibromyalgia
Chronic Fatigue Syndrome

Lyme's Disease
Hypertension
Dissociative Disorder
Bipolar Disorder
Addictions
The Common Thread
We Now Return You to Protocol Selections...

The Sensorimotor Strip
Standard Protocols
Research Supported Protocols
Othmer Protocols
Other Common Protocols

Take Module Test #2
Module 8 (4hrs)
Chapter XV


Treatment Implementation
Client Etiquette

Information and Awareness of Change
Client Responses
How Often Should I Come in?
The 30 Sessions Myth

Outsources
The Big Picture

Implementing Protocols
Do What Works
Training Off Site
The Brain Has Its Own Wisdom (Adverse Reactions)
Contraindications to Treatment and Training
Interpreting Training Graphs

New D

Alpha Theta Training
Remote Training

Take Module Test
Module 9 (4hrs)
Chapter XVI


Treatment Implementation
Methods
Combining NFB with Other Modalities
AVE - Audio Visual Entrainment
Other Adjunctive Modalities
Module 10 (4hrs)
Chapter XV


Professional Conduct
Ethics and EEG Biofeedback
Clinical Practice
Scope of Practice
Respect, Responsibility, Competence, Confidentiality

Respect and Responsibility
Competence
Confidentiality

Informed Consent
Recognize Your Counseling Limitations
Professional Competence
Explaining Risks and Benefits
Liability
BCIA Requirements
Continuing Education Units
Record Keeping
Referrals
Healthcare Providers
Dealing with Unethical Behavior

Take Module Test
Copyright 2005
by Richard Soutar, PhD
All rights reserved. No part of this course may be used or reproduced in any manner without written permission except in the case of brief quotations embodied in academic analysis, critical articles and reviews
Introduction to EEG Biofeedback (Neurofeedback)
Where is this written down? That is the question I get at every one of my workshops. Many people entering the field are frustrated because there is no basic source to draw upon. Although books exist, they do not offer the kind of specific detail about doing neurofeedback that people are often seeking. The New Mind Neurofeedback of Atlanta now provides a comprehensive web course which is BCIA approved. This interactive course is designed to be the "how to" guide that leads you to be prepared for certification.
According to the Biofeedback Association of America "EEG Biofeedback is employed to modify the electrical activity of the CNS including EEG, event related potentials, slow cortical potentials and other electrical activity either of subcortical or cortical origin." In addition they state that the goals of EEG Biofeedback are as follows: "The alteration of brain functioning determined from comparing the patient's Quantitative EEG with databases of normal populations." This course is an explication of the preceding definition and goal as defined by that certifying body. It is designed to assist those who wish to become certified in obtaining their didactic hours toward that goal. It is written in a manner which explains how to do neurofeedback as well as the theory and research behind it.
In addition to this material you will be doing supplementary reading in James Evans and Andrew Abarbanel's Introduction to Quantitative EEG and Neurofeedback. You will also do supplementary readings in a special edition of Clinical Electroencephalography. This course is written specifically to be used in conjunction with these two other publications to provide a detailed understanding of neurofeedback and how it is applied. A course syllabus is provided to indicate what you should read in the supplementary readings and when you should read them. At the end of each section you will take a multiple choice test designed to test your knowledge of that section. If you fail to pass the multiple choice test you will be asked to go back and review the material again and be given a second test. If you fail to pass that test the instructor will contact you and will determine what remedial steps need to be taken for you to pass that section of the course.
How to use this course
The course is divided into modules. It is suggested that you read the course material and suggested readings for each module before continuing on to the next module.
If you have questions about the information, sign onto the discussion group and ask questions. The course instructor will be monitoring the discussion group site and will be answering any questions on a regular basis. It is important that you read the suggested readings in the books, journals and referenced articles before getting a "quick answer" from the instructor or fellow students.
Review any articles or journals that are cited if you are interested in the original research. Once you are comfortable with the material and feel that you are ready to take the exam, you can log onto take the tests section for each module at take the exam. Note that you will only be able to log on one time to any individual test. Forty five (45) minutes will be allowed for each module exam. You will be contacted within 48 hours of the results. If you have not received notice during this time please contact the instructor. As noted above if you do not pass the exam you should start over on the module and a second exam will be given. If you fail that exam the instructor will contact you about remedial work that can be done.
Continuing Education Information
Satisfactory Completion
Learners must complete an evaluation form to receive a certificate of completion. If you are seeking continuing education credit for a specialty not listed below, it is your responsibility to contact your licensing/certification board to determine course eligibility for your licensing/certification requirement.
Accreditation Statement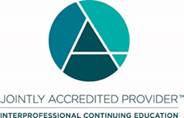 In support of improving patient care, this activity has been planned and implemented by Amedco LLC and New Mind Technologies. Amedco LLC is jointly accredited by the Accreditation Council for Continuing Medical Education (ACCME), the Accreditation Council for Pharmacy Education (ACPE), and the American Nurses Credentialing Center (ANCC), to provide continuing education for the healthcare team.
Psychologists (APA)
Amedco LLC designates this activity for a maximum of 36.00 Psychologist contact hours.
The following state boards accept courses from APA providers for Counselors: AK, AL, AR, AZ, CA, CO, CT, DC, DE, FL, GA, HI, IA, ID, IL, IN, KS, KY, MD, ME, MO, NC, ND, NH, NE, NJ, NM, NV, OK, OR, PA, RI, SC, SD, TN, TX, UT, VA, WA, WI, WY
MI: No CE requirements
The following state boards accept courses from APA providers for MFTs: AK, AR, AZ, CA, CO, CT, DE, FL, GA, IA, ID, IN, KS, MD, ME, MO, NE, NC, NH, NJ, NM, NV, OK, OR, PA, RI, SC, SD, TN, TX, UT, VA, WA, WI, WY
MI: No CE requirements
The following state boards accept courses from APA providers for Addictions Professionals: AK, AR, CO, CT, DC, DE, GA, IA, IN, KS, LA, MD, MO, MT, NC, ND, NE, NJ, NM, NY (outstate held)*, OK, OR, SC, UT, WA, WI, WY
MA / MFTs: Participants can self-submit courses not approved by the MAMFT board for review.
The following state boards accept courses from APA providers for Social Workers: AK, AR, AZ, CA, CO, DE, FL, GA, ID, IN, KY, ME, MN, MO, NE, NH, NM, OR, PA, VT, WI, WY
* If the activity is held live in the state of NY, then direct addictions board is required, ie: NAADAC. If the activity is held outside NY, is virtual, enduring or remote, it is considered "outstate" and this reciprocity applies.